Manche Straßen wurden in Tangos besungen – so auch die berühmte Corrientes und Esmeralda
"Corrientes y Esmeralda" – Orquesta Osvaldo Pugliese mit Roberto Chanel,1944
Lesenswertes zu Corrientes y Esmeralda (Wer kein spanisch kann, lässt es sich vom Browser übersetzen)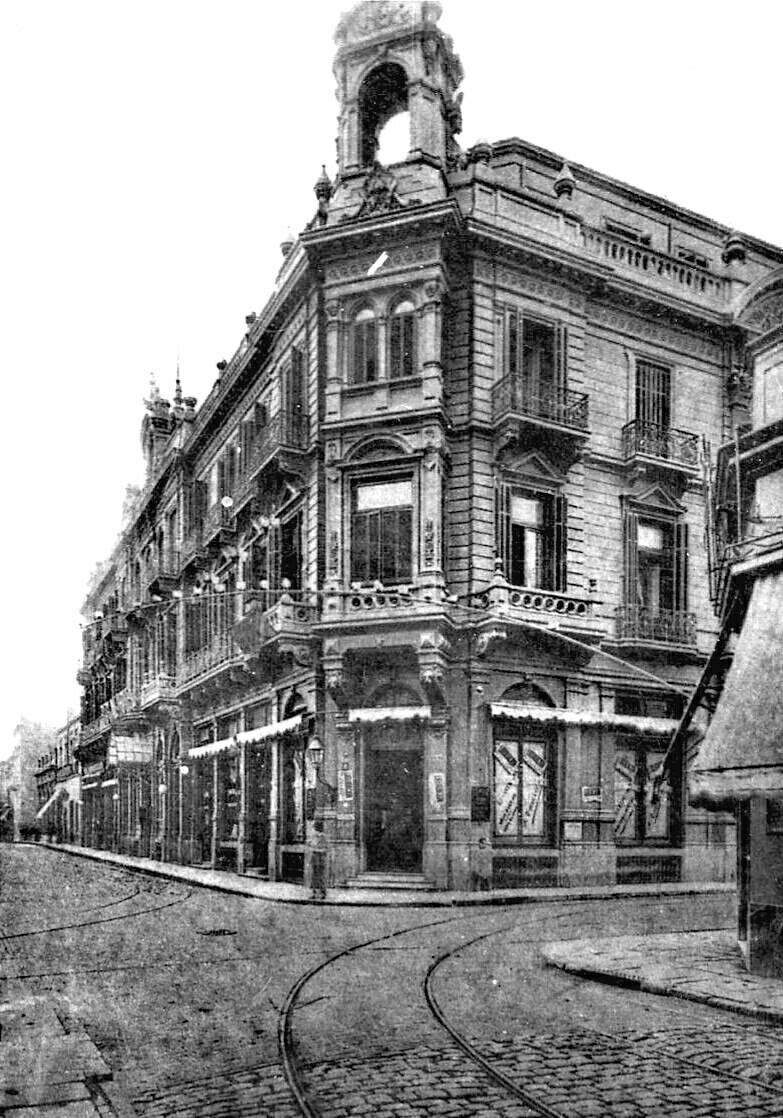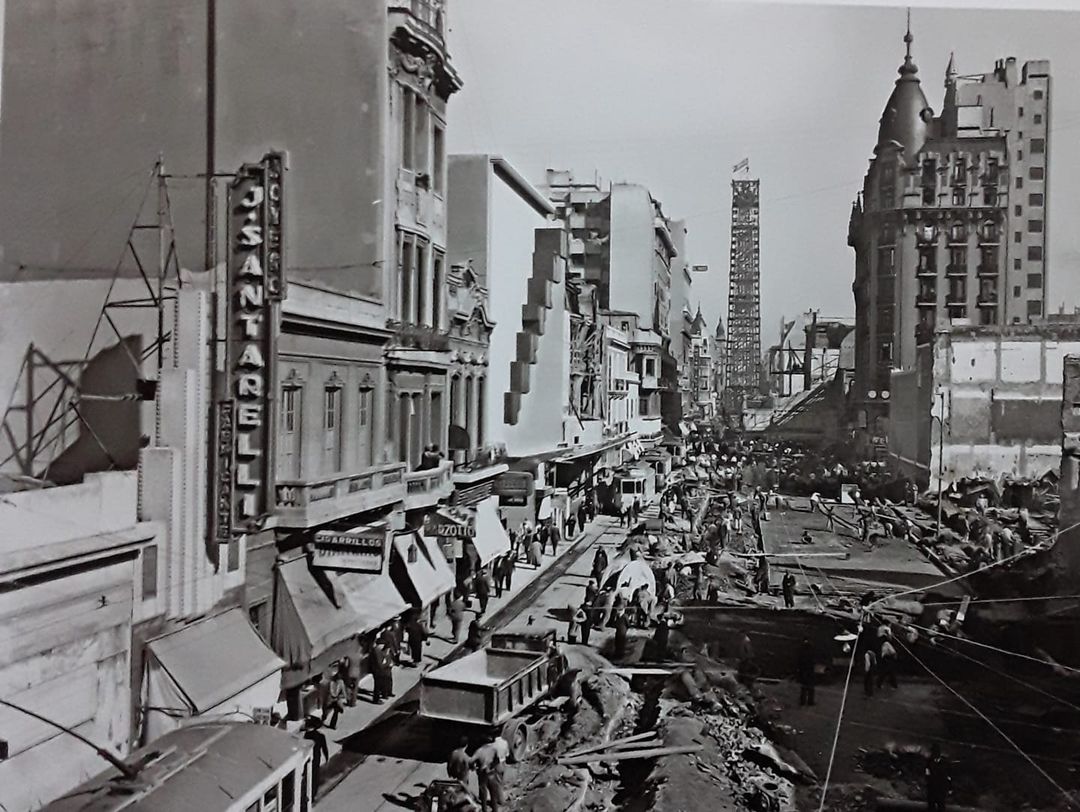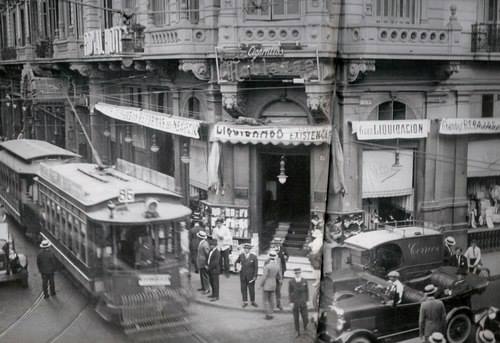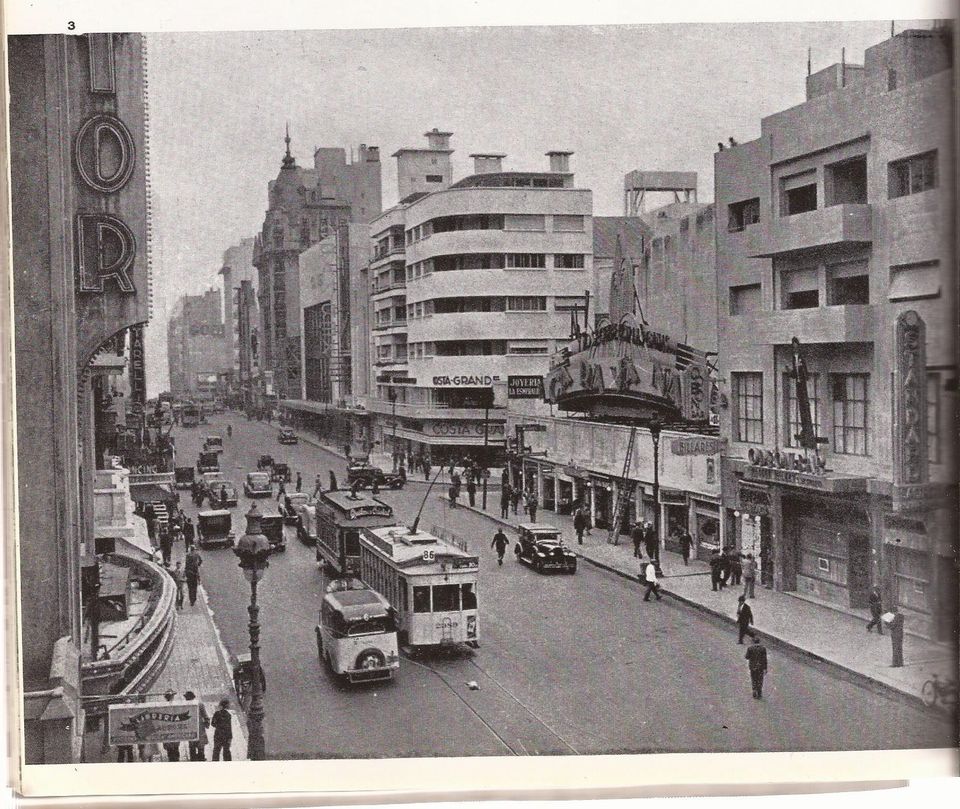 Lyrics: Celedonio Flores, Musik: Francisco Pracánico, 1933
(Quelle: https://www.todotango.com/musica/tema/95/Corrientes-y-Esmeralda/)

Original
Amainaron guapos junto a tus ochavas
cuando un cajetilla los calzó de cross
y te dieron lustre las patotas bravas
allá por el año… novecientos dos…
Esquina porteña, tu rante canguela
se hace una melange de caña, gin fitz,
pase inglés y monte, bacará y quiniela,
curdelas de grappa y locas de pris.
El Odeón se manda la Real Academia
rebotando en tangos el viejo Pigall,
y se juega el resto la doliente anemia
que espera el tranvía para su arrabal.
De Esmeralda al norte, del lao de Retiro,
franchutas papusas caen en la oración
a ligarse un viaje, si se pone a tiro,
gambeteando el lente que tira el botón.
En tu esquina un día, Milonguita, aquella
papirusa criolla que Linnig mentó,
llevando un atado de ropa plebeya
al hombre tragedia tal vez encontró…
Te glosa en poemas Carlos de la Púa
y el pobre Contursi fue tu amigo fiel…
En tu esquina rea, cualquier cacatúa
sueña con la pinta de Carlos Gardel.
Esquina porteña, este milonguero
te ofrece su afecto más hondo y cordial.
Cuando con la vida esté cero a cero
te prometo el verso más rante y canero
para hacer el tango que te haga inmortal.

Englische Übersetzung
Tough guys retreated to your corners*
when a rich kid landed a cross*
and the brash youth-gangs* glorified you
back then, in the year nineteen-two.
Port-city street corner, you got your education
from a mix of sugar-cane booze,* gin fizz,
craps and monte, baccarat and lottery pools,*
grappa-guzzling louts and coke-sniffing hookers.*
The Odeón makes like the Royal Academy,*
bouncing tangos, the Royal Pigall *
and the anemic, mournful gambler bets all he has left,
then waits for a streetcar to the arrabal.*
From Esmeralda to the north, all the way to Retiro,
it's like Montparnasse* when evening comes;*
It's a French girl who with a sigh
betrays the pretense of her affection.
You are noted in poems of Carlos de la Púa*
and Pascual Contursi was your faithful friend.*
On your creole corner, every nobody*
dreams of the image Carlos Gardel.